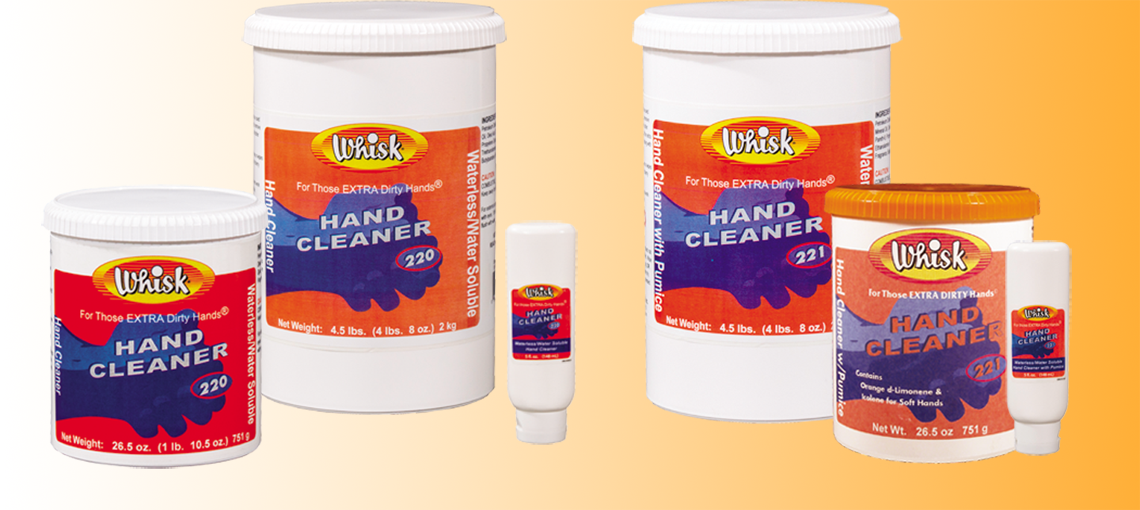 Mouse over each label to see product number.
Whisk 220 and 221 Waterless/Water Soluble Hand Cleaners
Whisk Hand Cleaner 220 and 221 are cherry fragranced paste hand cleaners. The mild cherry fragrance along with the emollients make them a favorite among mechanics! Additionally, the formulas offer exceptional heat and cold stability ideal for use in field work. Pumice is added to the Whisk Hand Cleaner 221 for enhanced cleaning capability.