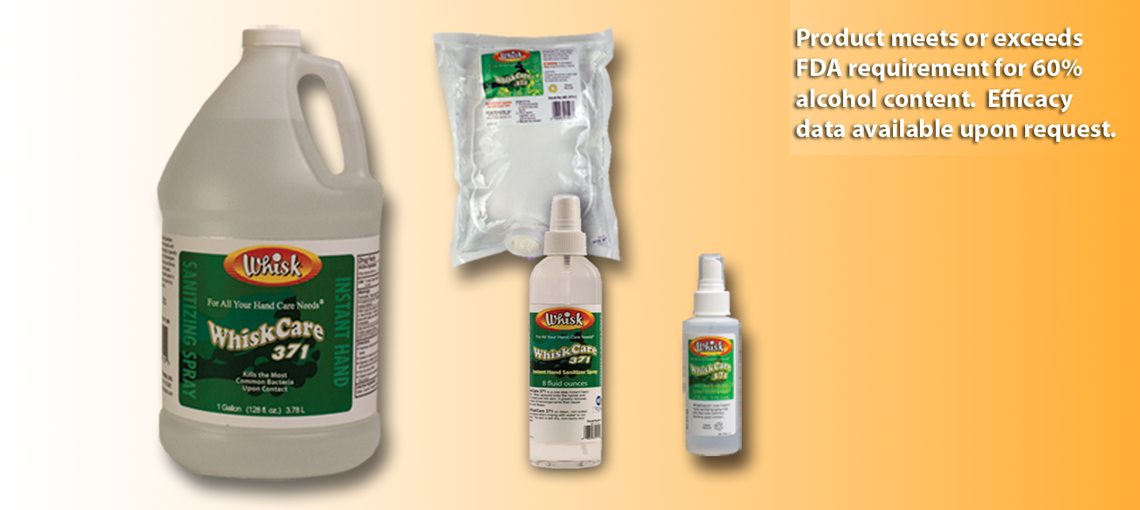 Mouse over each label to see product number.
WhiskCare 371 Instant Hand Sanitizing Spray
A one step instant hand sanitizer that is sprayed directly into the hands. It requires no rinsing to clean hands free of germs and prevents their transfer. Contains 60% Ethyl Alcohol, an effective germicide that evaporates, leaving hands sanitized and feeling fresh.
WhiskCare cleansers are designed to help eliminate commonly encountered germs on the hands. Each cleanser has been formulated to kill the bacteria found in various environments, while still cleansing the hands. All WhiskCare cleansers are formulated to ensure that hands are left clean and soft after each washing.