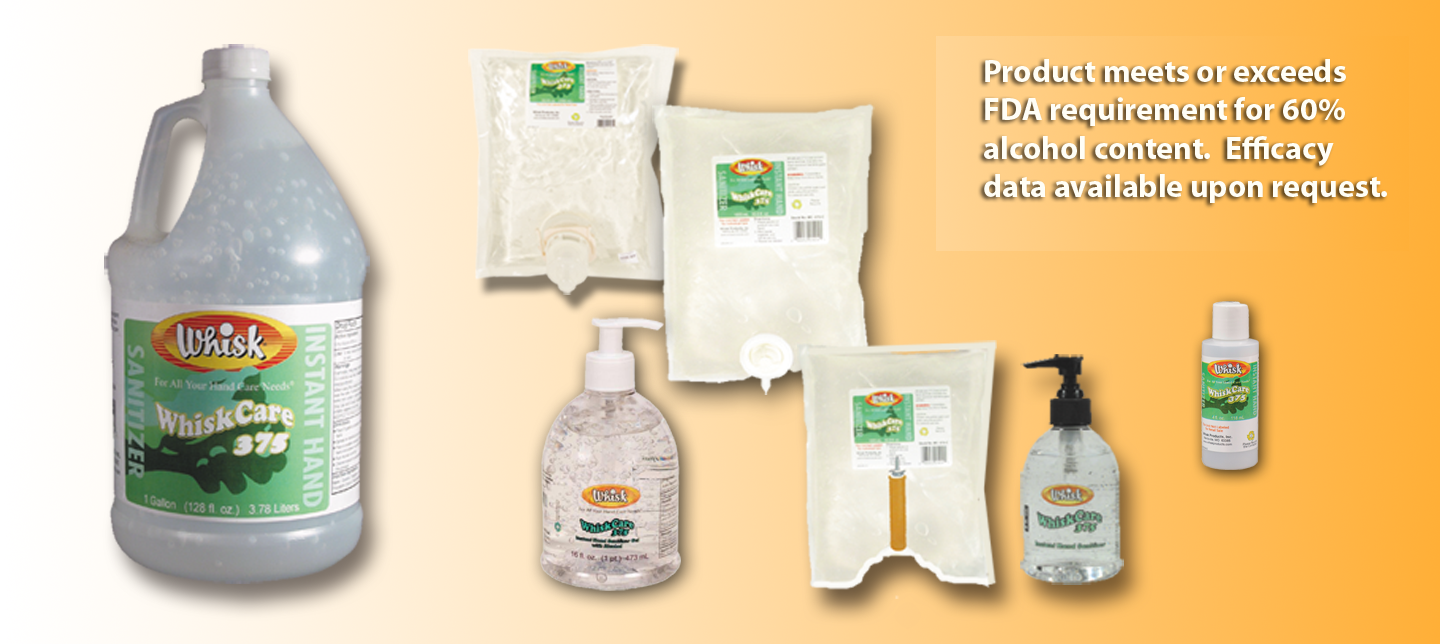 Mouse over each label to see product number.
WhiskCare 375 Instant Hand Sanitizer with Alcohol
A clear gel sanitizer that kills 99.9% of the most common germs that cause everyday illnesses and are responsible for lost time and lost production. This mild, yet effective, alcohol gel contains ingredients to prevent the skin from drying out so that it can be used after each hand washing and in between washings. Designed to be used in the washroom or the work area. Complies with OSHA, CDC and APIC guidelines.
WhiskCare 375 Fragrance Free
WhiskCare 375 products are available in a fragrance-free, dye-free version.
WhiskCare cleansers are designed to help eliminate commonly encountered germs on the hands. Each cleanser has been formulated to kill the bacteria found in various environments, while still cleansing the hands. All WhiskCare cleansers are formulated to ensure that hands are left clean and soft.