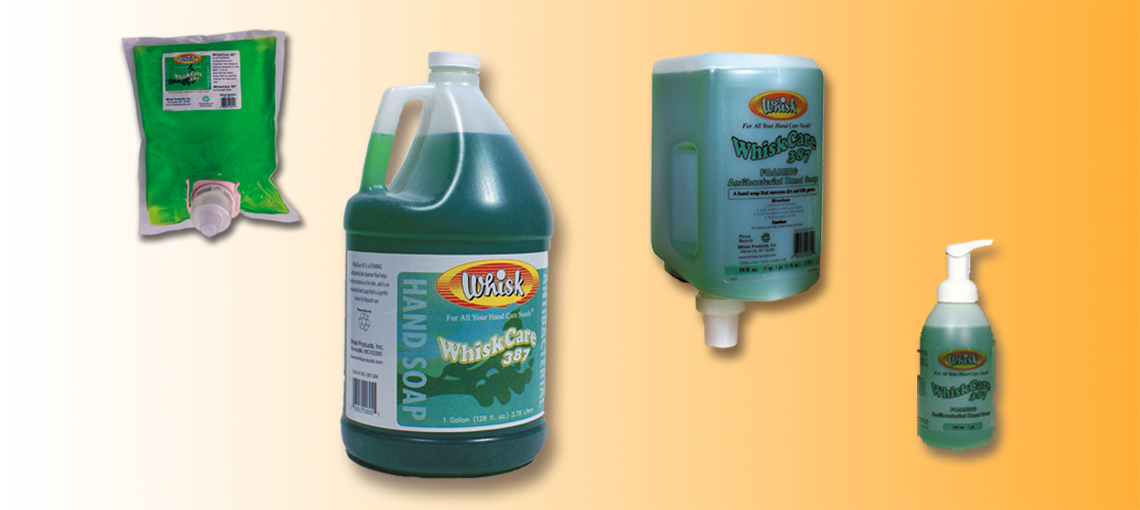 Mouse over each label to see product number.
WhiskCare 387 Foaming Antibacterial Hand Soap with Benzalkonium Chloride
A foaming antibacterial product for everyday use. Ideal for restaurants, schools, offices, and other institutions with high public interaction. A pleasant fragrance enhances the experience.
WhiskCare cleansers are designed to help eliminate commonly encountered germs on the hands. Each cleanser has been formulated to kill the bacteria found in various environments, while still cleansing the hands. All WhiskCare cleansers are formulated to ensure that hands are left clean and soft after each washing.