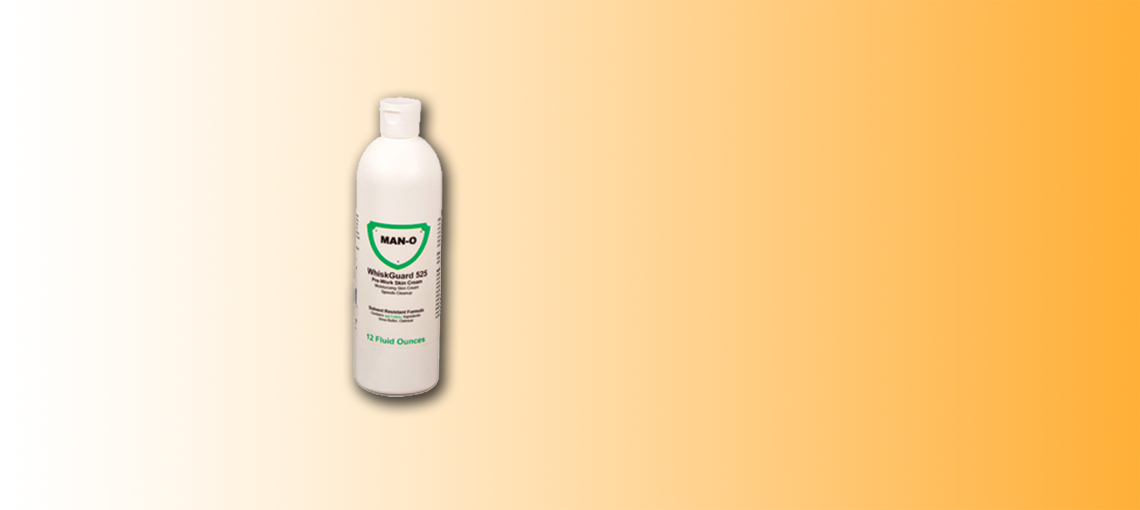 Mouse over each label to see product number.
WhiskGuard 525 MAN-O Pre-Work Skin Cream (Solvent Resistant)
Helps the natural barrier of the skin deter coolants, cooling and cutting compounds, fiberglass, solvents, dyes, paints, epoxy, adhesives, and many other materials. Since this skin cream also helps prevent dirt, grease, grime, paint, inks, and stains, removing these materials after work is much easier. The user no longer has to scrub the skin with harsh abrasives on what could already be sensitive and raw skin.