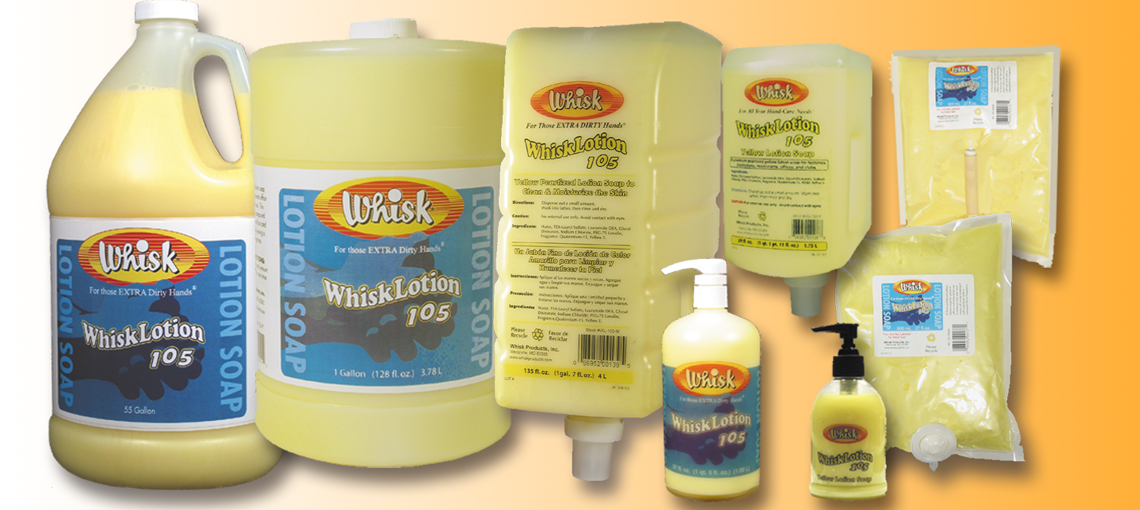 Mouse over each label to see product number.
WhiskLotion 105 Yellow Lotion Soap
Our most popular lotion soap! A heavy-duty, yet gentle, yellow lotion soap. It is formulated for both office and industrial environments where powerful cleaning and moisturizing capabilities are desired.
All WhiskLotion soaps are biodegradable and contain a variety of specialized emollients to help maintain soft and supple skin.