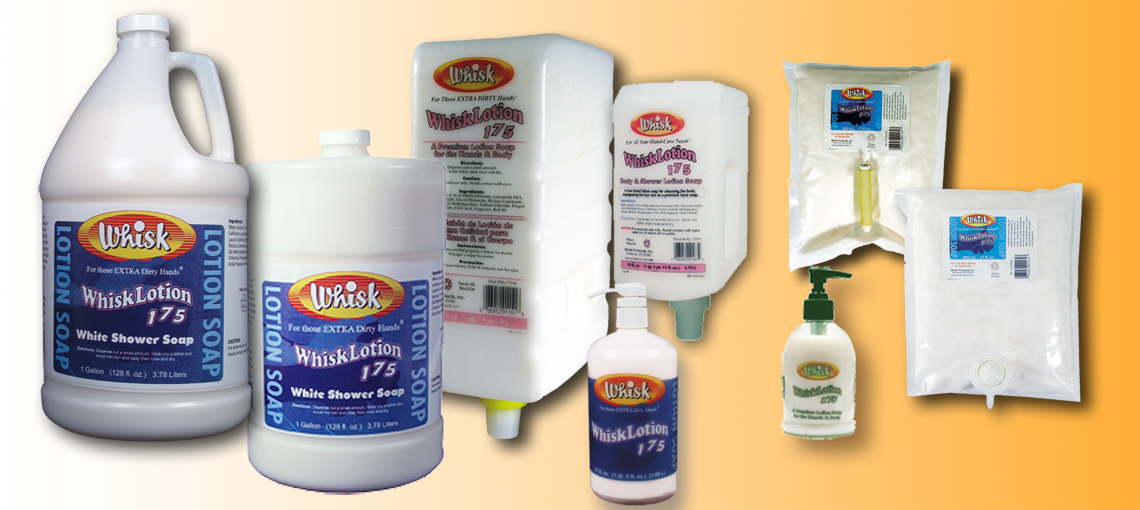 Mouse over each label to see product number.
WhiskLotion 175 - Body & Shower Lotion Soap
A premium lotion soap that produces high lather and completely rinses off. This rich, white, floral fragranced soap is the perfect soap for use at the sink or in the shower, leaving the skin and hair clean and fresh after each use.
All WhiskLotion soaps are biodegradable and contain a variety of specialized emollients to help maintain soft and supple skin.