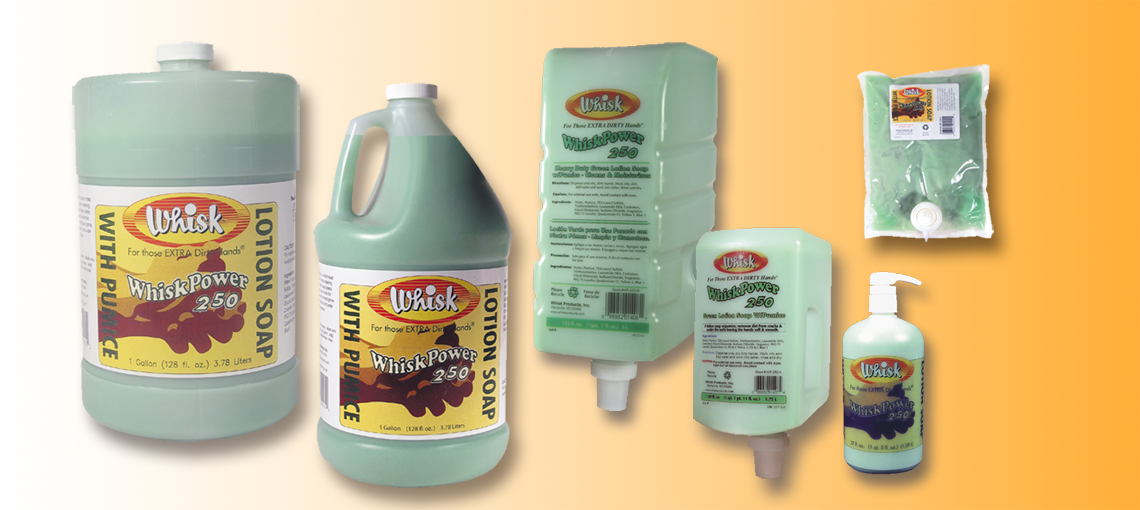 Mouse over each label to see product number.
WhiskPower 250 Green Lotion Soap with Pumice
This lotion soap is formulated specifically for use where both powerful cleaning and moisturizing capabilities are desired. Emollients help maintain soft and supple skin, while the added pumice provides deep down cleaning. This unique hand soap rinses off easily and leaves a clean, fresh scent on the hands.
WhiskPower soaps are specially formulated to remove the most stubborn soils. They use pumice, walnut shells or other natural scrubbers to help loosen dirt and grime from the skin.