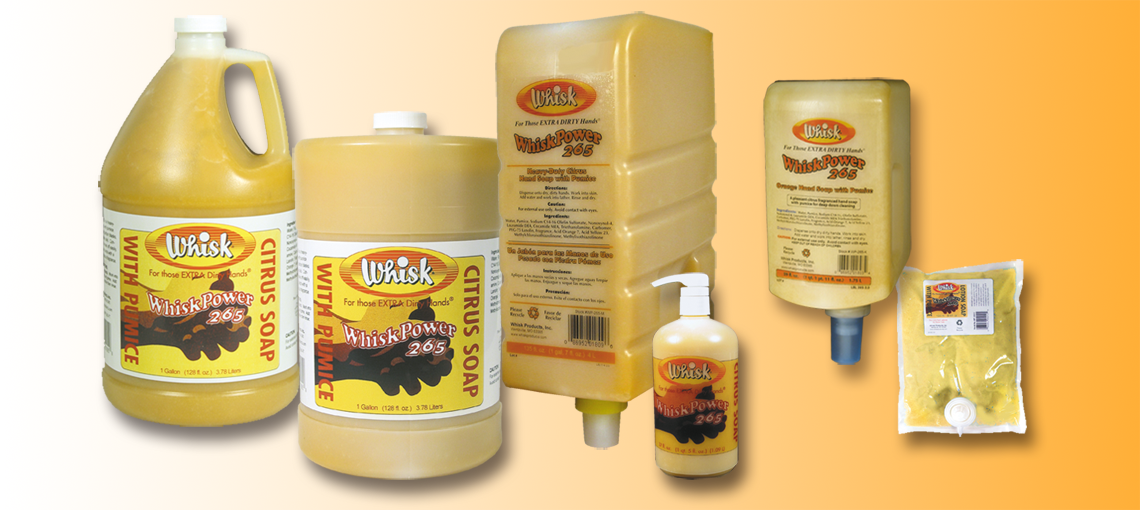 Mouse over each label to see product number.
WhiskPower 265 Orange Hand Soap with Pumice
An economical, heavy duty hand soap containing both natural orange extracts and pumice, cleans the most difficult of soils. This unique formulation easily rinses off with water and the hands are left with a fresh citrus scent.
WhiskPower soaps are specially formulated to remove the most stubborn soils. They use pumice, walnut shells or other natural scrubbers to help loosen dirt and grime from the skin.