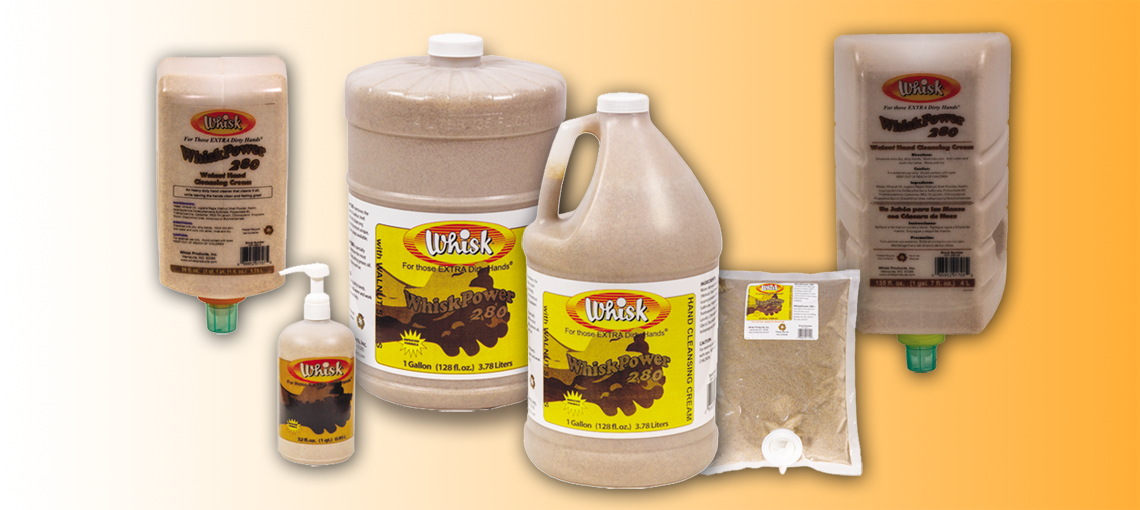 Mouse over each label to see product number.
WhiskPower 280 Hand Cleansing Cream with Walnut Shells
Use WhiskPower 280 whenever frequent handwashing and deep cleaning is critical. One of the most unique, heavy duty hand soaps available, this product is mild to the hands, but strong enough to remove the toughest soils. Walnut shells provide extra cleaning power to remove embedded dirt. It is fortified with emollients to maintain skin moisture and keep hands soft and supple.
WhiskPower soaps are specially formulated to remove the most stubborn soils. They use pumice, walnut shells or other natural scrubbers to help loosen dirt and grime from the skin.