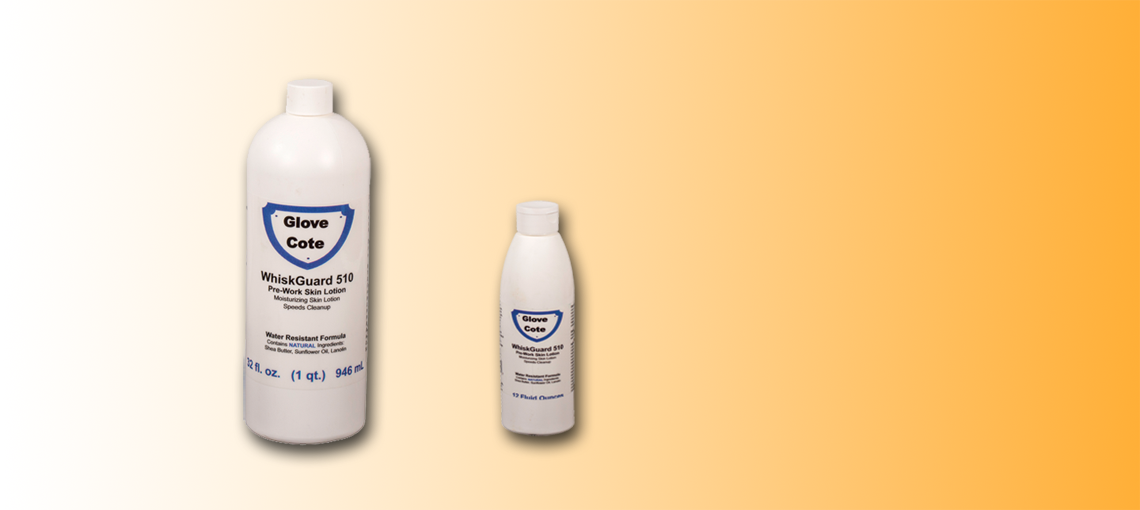 Mouse over each label to see product number.
WhiskGuard 510 Glove Cote Pre-Work Skin Lotion (Water Resistant)
Designed to reduce the drying effect on the skin from coolants and synthetic lubricants such as those found in machine or stamping shops. Water based chemicals can attack the skin, leaving it susceptible to chafing and MORE serious forms of dermatitis. WhiskGuard 510 contains lanolin to aid the skin in returning to its natural condition.