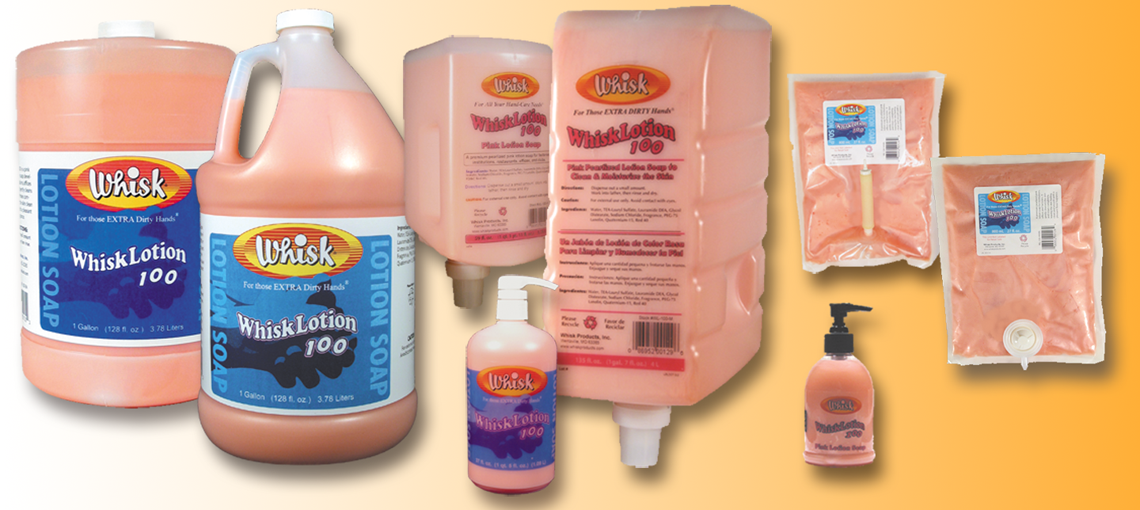 Mouse over each label to see product number.
WhiskLotion 100 Pink Lotion Soap
A pink, pearlized lotion soap developed for general use. Cleans hands and face and rinses off easily, leaving a pleasant fragrance. Recommended for institutional and light industrial applications.
All WhiskLotion soaps are biodegradable and contain a variety of specialized emollients to help maintain soft and supple skin.